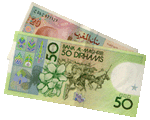 LENA BAKER A QUICK CASE OF MURDER      

  the jury deliberations

There are two stories in this series: the trial and the the jury deliberations. This is the story of the jury deliberations of Lena Baker; the only woman executed by electrocution in the State of GA.  In 1944 Lena was a forty-four year old black woman in Cuthbert, GA who was supposedly having an affair with Earnest Knight, a 67 year old white man. When he was shot. Lena was changed. There were no objections made at her trial and it was never established what kind of gun was used or who it actually belonged to. She should have probably been found guilty of manslaughter.  But because she had killed a white man, and not even a very honorable white man, she was given the death sentence.  

In August 2005 Lena was given a posthumous pardon by the State of Georgia Pardon & Parole Board. They stated that she had not received a fair trial and should have at the maximum been tried for manslaughter. In 1944 her sin was having an affair with a white man and killing him.

THE PLAY:

Luke, a 45 year old white man and his friend John were members of the jury that convicted Lena Baker. They think she was stupid for admitting to killing Mr. Knight and could have gotten away with it if she hadn't been drunk at the time of the killing. 

Several of the men on the jury also have sons fighting in WW II.  They worry about their sons and them coming home. They also reflect on another killing in the past. Luke's father was the leader of a posse that killed a black man. Luke's father set it up because he was having an affair with the man's wife.  Now Luke's black half brother will be tried the very next day and Luke wants to hire him a Jewish lawyer.  He thinks a lawyer from Randolph County won't give his black half brother an adequate defense.  He hires Hank Kimmel from Atlanta. In the end the town overcomes Luke, Hank and any ideas of modernization.